10 SEO Tips for 2022 You Need to Know
Apr 20
It's hard to believe, but SEO will continue to be a critical part of your marketing mix in 2022. The rules of SEO are constantly changing, and it can be tough to keep up with all the latest trends. That's why we've put together this list of 10 SEO tips that you need to know for 2022. These tips will help you stay ahead of the competition and improve your search engine rankings. So what are you waiting for? Start implementing these tips today!
SEO is an important component of marketing that aids in increasing the site's exposure for relevant queries. If your website isn't appearing on the top page of Google's Search Engine Result Pages, you're doing something wrong.
So, let's get started and look into our first tip.
Google's Expertise, Authoritativeness, and Trustworthiness Principles
"Content quality is a significant element in determining search engine result page rankings," Google has stated.
But what does the term "quality" imply to Google?
In simple terms, high-quality content that satisfies the Google EAT principle will rank higher. This is because EAT stands for expertise, authoritativeness, and trustworthiness. These elements aid in determining if a website's material is of excellent quality.
Google uses its algorithms to provide the most relevant results to users.
For example, Google Panda is a well-known algorithm that ranks websites based on their quality. It removes URLs from the index that are low-quality and duplicate content.
The RankBrain algorithm is another example. RankBrain employs AI to analyze Google searches submitted by users.
When you search for a term like "chocolate cake recipes," the search engine results page (SERP) may display listings for "chocolate truffle cake recipes."
The Google panda and RankBrain algorithms send spiders to crawl webpages, resulting in the most relevant and high-quality search results content being displayed at the top of search engines result pages.
Mobile Optimization
As SEO becomes more complex, it is increasingly important to make sure your website is mobile-friendly. Google has announced that starting in April 2018, mobile-first indexing will be used as the primary ranking signal for websites. This means that if your website isn't optimized for mobile devices, you'll likely see a decrease in organic traffic from Google.
To make sure your website is mobile-friendly, start by checking Google's Mobile-Friendly Test tool. This tool will analyze your website and tell you if there are any issues that need to be fixed. Once you've fixed any issues, register your website with Google Search Console and submit your sitemap. This will help Google index your website correctly and improve your mobile search engine optimization.
According to SEMRush, by 2025, "nearly 73% of internet users will access the internet via mobile devices."
Google's mobile-friendly upgrades resulted in a significant change in the website rankings.
Local SEO
If you want to rank higher in Google search results, you need to make sure you're doing local SEO. Local SEO is the process of optimizing your website for local searches. This can be done by adding your business name, address, and phone number (NAP) to your website. You should also add local keywords to your titles and metatags.
To further improve your local SEO, create listings on popular directory and review sites like Yelp, Google My Business, and TripAdvisor. Make sure all of your listing information is accurate and up-to-date. You should also encourage customers to leave reviews on these sites. Positive reviews will help improve your SEO and increase your chances of appearing in the local search results.
Schema Markup
Schema markup is code that you can add to your website to help search engines understand your content better. This markup can be used for a variety of different elements, including events, products, people, and businesses.
Adding schema markup to your website can help improve your SEO in a number of ways. First, it can help your website appear in rich snippets. Rich snippets are search results that include additional information about your website, such as reviews or event dates.
Second, schema markup can help you get featured in Google's Knowledge Graph. The Knowledge Graph is a panel that appears on the right side of the SERP and includes information about entities such as people, places, things.
To add schema markup to your website, you'll need to create a code snippet and add it to your website's code. You can find more information about schema markup on Google's Developer Site.
Featured Snippet
It features these results in the top part of the page. Google programmatically chooses the best answer from a third-party website and displays it in the featured snippet. 
When you type in a question, Google's algorithm looks through all of the websites that it has indexed and tries to find the best answer to your question. The algorithm looks for certain elements on a webpage, such as the title tag, meta description, and header tags. It also looks at the website's overall authority.
If your website is chosen for the featured snippet, it's a good indication that you have a well-optimized website.
To improve your chances of being selected for the featured snippet, make sure your website is well-researched and relevant to the user's query. You should also use clear and concise language in your title tags and meta descriptions.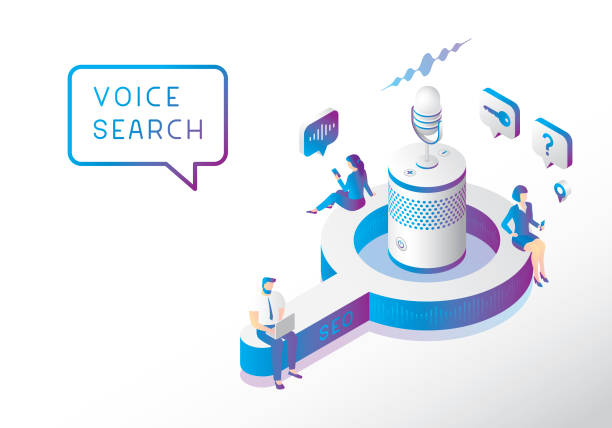 Voice Search Optimization
With the rise of voice-activated devices, such as Amazon Echo and Google Home, voice search is becoming more popular. Voice search is a type of natural language processing that allows users to search for information by speaking into a device.
To optimize your website for voice search, you'll need to make sure your website is mobile-friendly and uses clear and concise language. You should also focus on long-tail keywords, as these are more likely to be used in voice searches.
To further improve your voice search SEO, you can add structured data to your website. This will help search engines understand your content better and make it more likely to appear in the featured snippet.
You can find more information about voice search SEO on Google's Developer Site.
User Intent
When optimizing your website for SEO, it's important to keep the user in mind. This means understanding what the user is looking for and providing them with the information they need.
There are a few different types of user intent, including:
Navigational: The user is looking for a specific website or page.
Informational: The user is looking for information about a topic.
Transactional: The user is looking to buy something.
To optimize your website for SEO, you'll need to make sure your content aligns with the user's intent. For example, if you're selling a product, your content should be focused on the transactional intent.
You can find more information about user intent on Google's Search Console Help Center.
Mobile-First Indexing
Mobile-first indexing is a type of indexing that gives priority to mobile versions of websites. This means that when a website is indexed, the mobile version of the site is given more weight than the desktop version.
Mobile-first indexing is important because it allows search engines to better understand how users are accessing information. It also helps to ensure that mobile users have a good experience when they visit your website.
To improve your SEO for mobile-first indexing, you'll need to make sure your website is mobile-friendly. This means your website should be responsive and have a fast loading time. You should also focus on creating content that is relevant to mobile users.
You can find more information about mobile-first indexing on Google's Developer Site.
Image Optimization
"Image optimization will have a significant role in search," according to SEMRush. Make certain that the photos on your website are optimized if they aren't already.
Use high-resolution pictures, pertinent images, and a descriptive file name for your photo.
To make it easier for spiders to crawl your site, include photos in the site map. Also, alt tags will aid crawlers in categorizing pictures quickly.
When an image fails to load on a user's screen, the webpage displays alt-text. Google interprets the context of images using alt-text.
A well-optimized picture improves the page rank and user interaction of your website. You may also improve the appearance of your webpage in image carousels on search engines by optimizing it.
Building Quality Links
Assume a marketer wants to focus on establishing high-quality backlinks. Building quality links can't be overlooked in this case. A quality backlink is when a website that's not your own links to one of your pages.
To get high-quality links, create content that other people will want to link to. This could be a blog post, an infographic, or even just a helpful resource. Once you have created this content, reach out to other websites and ask if they would be willing to link to it.
You can also participate in link roundups. A link roundup is when a blog or website includes a list of helpful resources on a certain topic. If you have created content that would be relevant to one of these lists, reach out to the site owner and ask if they would be interested in including your link.
You can find more information about link building quality on Google's Webmaster Central Blog.
Search engine optimization is an ever-changing field, and it's important to stay up-to-date on the latest trends and changes. By following these SEO tips for 2022, you can ensure that your website is well-optimized and has a good chance of ranking high in Denver search engine results pages.
Have any questions about SEO? Feel free to contact this website https://denverdigitalagency.com/denver-seo/ for more details.